Woodstock, GA Lifestyle Photography
Having Fun & Baking Cookies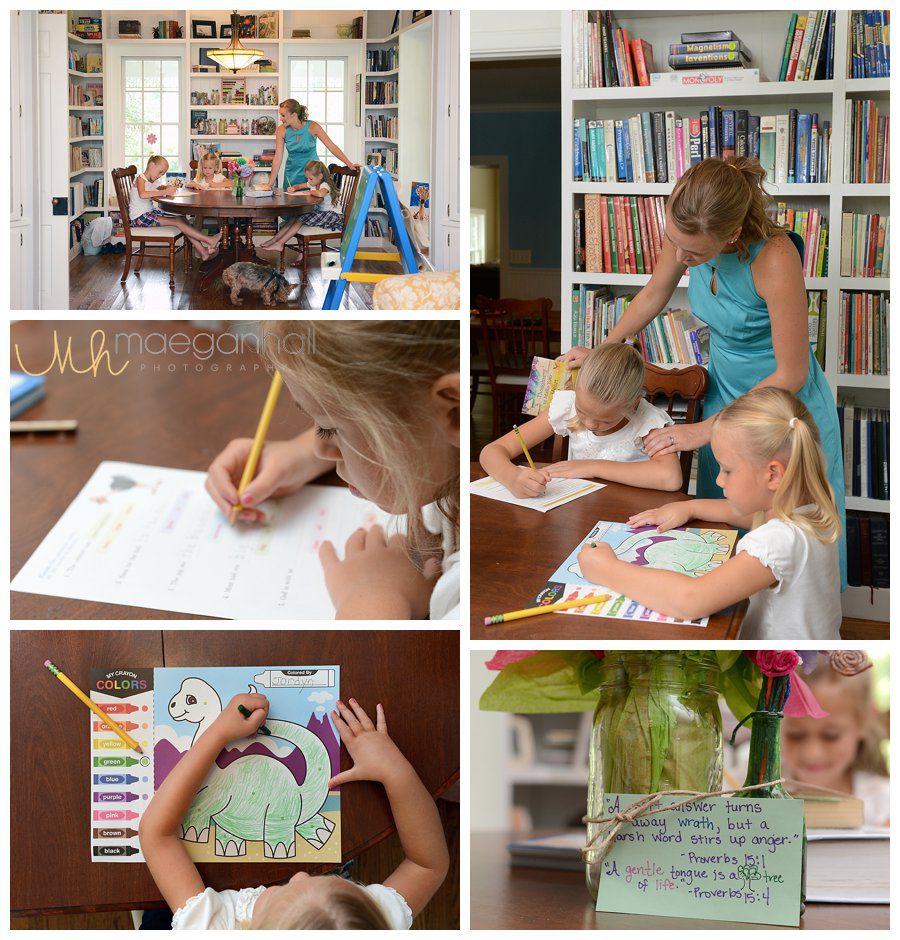 The Roberts family are a homeschool family in Woodstock, GA.
They bought an old farm house, barn, workshop and land and have been renovating it for the past few years. Their house has become a place to relax, laugh, and just enjoy yourself.
Meghann is wearing her great grandmother's apron! I love that it's been passed down from generations and now she can pass it down to one of her own daughters.
We had so much fun at this lifestyle family shoot. It's no family secret recipe, these chocolate chip cookies were crazy delicious and come from the refrigerator section at the grocery store. I was shocked, they were crazy delicious.
The girls were so patient waiting for their perfectly baked chocolate chip cookies.
Meghann prepared a delicious lunch for everyone with fruits and veggies from their garden and fruit trees. Once a week, the family has Coke as a treat! What a great idea and family tradition.
Phil 4:4-7 Rejoice in the Lord always. I will say it again: Rejoice! Let your gentleness be evident to all. The Lord is near. Do not be anxious about anything, but in every situation, by prayer and petition, with thanksgiving, present your requests to God. And the peace of God, which transcends all understanding, will guard your hearts and your minds in Christ Jesus.
Us having fun pretending to be in a Coke commercial.
Something about those tiny Coke bottles make it look more yummy!
All this scene was missing was a fireplace! Notice their puppy on the carpet!? A father reading to his children is not as common as it was years ago. I hope that this inspires Dads everywhere to slow down, sit down and just read.
Gathering farm fresh eggs from their chickens! A great chore list for a 9 year old girl.
Where does Meghann Roberts get her veggies she used for lunch? From the garden of course!! All women should garden in heels– you know, to aerate the field.  heehee
Hubby watering the plants while Meghann picks pears.
So much fun with this 50's inspired photo session. We laughed and laughed!
Ready for some genuinely fun + comfortable Woodstock, GA lifestyle photography of your family? Use the contact form above and contact me! I only take 1-2 clients a month and book up quickly.