Atlanta Lifestyle Photographer
Atlanta lifestyle photography aims to portray real-life situations in a controlled + comfortable setting.
Lighting is bright, airy and natural-looking. Super fun + relaxed sessions start at $200.
Tickle fights, smooches, hugs, snuggles, laughter, bedtime stories, traditions, making memories and living your beautiful life.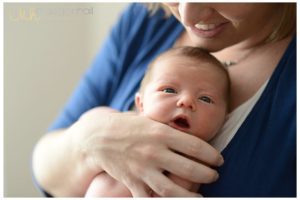 Maternity * Day in the Life * Project 365 * Newborn * Milestones * Baby * Couples * Holiday cards
Maegan Hall Photography from Focal Blu Films on Vimeo
Testimonials
Atlanta Lifestyle Photographer
Concerns about a stranger coming into your home to photograph you living life
"We just met but I feel like I already know you. You treat me like we're family." -Mom J.L.
.
Concerns about everybody looking good but Mom having lipstick on her teeth
"That's what I love about you… That you notice every detail." -Mom F.B.
.
Concerns about the photo shoot taking too long and stressing out everyone
"Our pictures came out fabulous and we made fun memories throughout the day.  A wonderful experience from start to finish!!" -Mom M.R.
.
Concerns about your kids "being too young" and/or "acting crazy"
You are so patient when others would get stressed out."- Mom C.G.
.
Concerns about hiring me
"Thank you for your patience today. I'm so excited about the photos. We will def want to use you again in the future and I will recommend you to anyone that I know who is looking for a great photographer." -Mom L.W.
.
.
Interested in a having a great time in front of the camera? Have 

questions about me

 and/or 

lifestyle photography

? Use the contact form above and contact me! I only take 1-3 clients a month and book up quickly.
GA Lifestyle sessions offered to Atlanta and surrounding areas such as Canton, Woodstock, Waleska, Cumming, Jasper, Acworth, Marietta, Kennesaw, Roswell, Alphretta, Cartersville, Dunwoody, Chamblee, East Cobb, West Cobb, etc
VA Lifestyle sessions offered to Virginia Beach, Chesapeake, Hickory, Western Branch, and Deep Creek